Accredited Employers
Bronze Award
Wealden District Council
The council is the first employer in East Sussex to be accredited with a Wellbeing at Work award, achieving Bronze award status for workplaces with 50+ employees.
As part of their award application, Wealden has implemented a range of initiatives and programmes that support staff wellbeing. These included Coffee Roulette – a virtual coffee meet randomly pairing two staff members from across the company, cycle to work scheme, flexible working and the introduction of mental health first aiders.
Wealden District Council's portfolio holder for Human Resources Councillor Roy Galley said, "Wealden council has a reputation as a good place to work and we take great care in looking after and valuing our staff. This award is a testament to the work those within the council have done over a long period of time.
"I would like to thank the officers who helped us achieve this award and we are very proud to be the first council in East Sussex to gain this accreditation."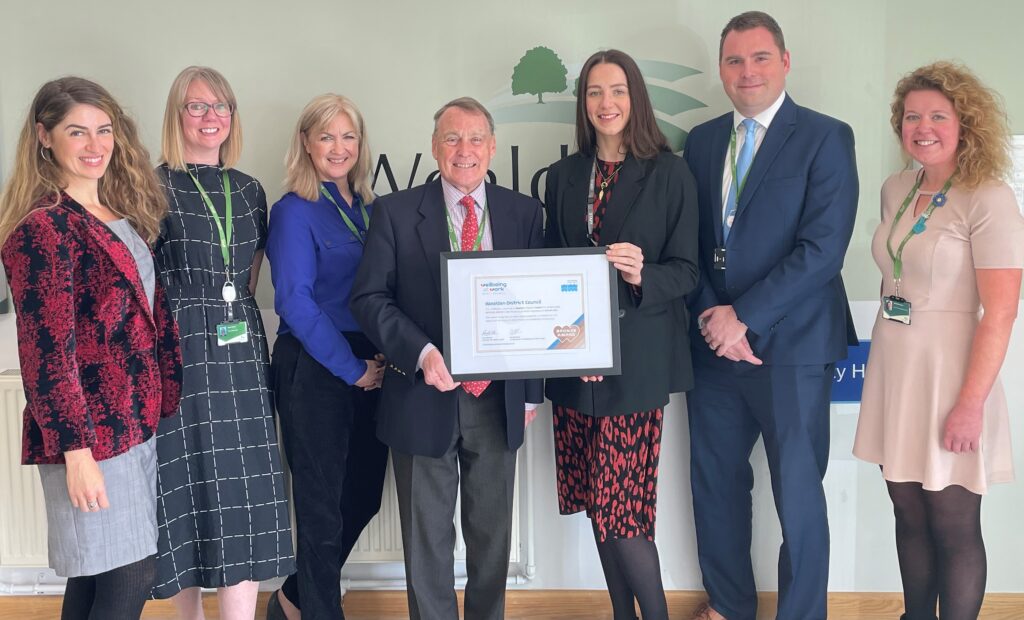 Servomex
Servomex is the first private sector employer in East Sussex to be accredited with a Wellbeing at Work Bronze Award status for workplaces with 50+ employees.
Some of the successful interventions evidenced as part of their award application were the provision of mental health awareness training to all 75 managers as part of their management development programme, and having mental health first aiders who work closely with managers to support staff. Both have contributed to creating an organisational culture that supports staff wellbeing and open conversations about mental health issues. An employee stated: 'I am proud of the way Servomex treats its employees, which distinguishes us from other workplaces in the area'.
The key for Servomex' success, according to their wellbeing lead Julie Burridge, is the ongoing promotion of mental health first aiders, and to have the buy-in from the senior leaders. To Julie, taking part in the programme and pulling all of the evidence together helped realise how much the organisation had achieved in terms of wellbeing. "It was great to reflect on what we have accomplished".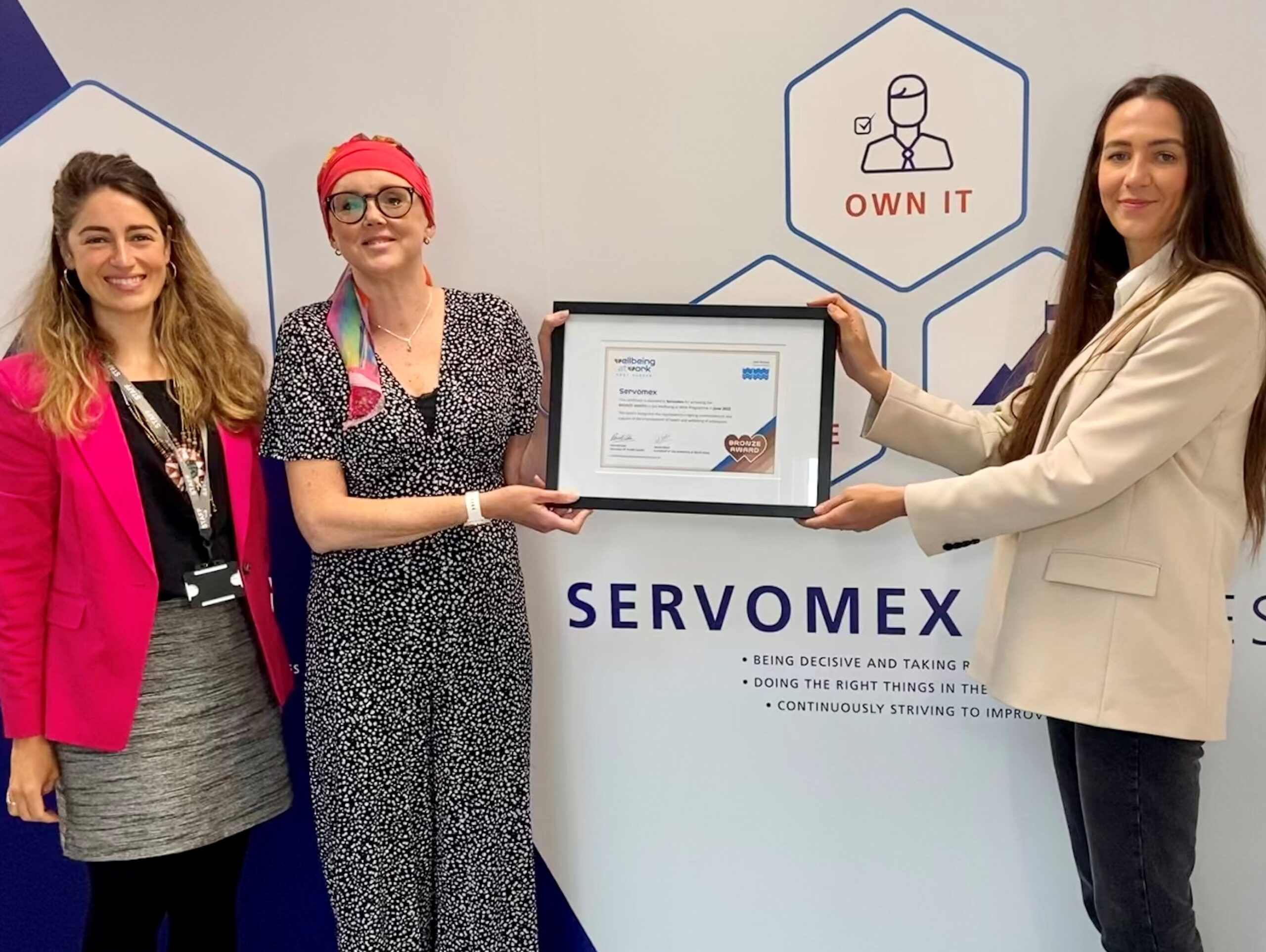 Small Business Bronze Award
Ridgeview Wine Estate
Ridgeview is the first employer in East Sussex to be accredited with a Wellbeing at Work Small Business Bronze Award. Some of the successful projects they have launched as part of their wellbeing journey are implementing a cycle to work scheme, charity giving through payroll, a healthcare cashback scheme, mental health first aiders and becoming a disability confident employer. Due to the nature of their business, they take great care in promoting MSK injury prevention and provide manual handling training too. As put by their employees, 'The company embraces continuous improvement, is open to feedback from staff and is supportive of people across all stages of life. The CEO is very visible and approachable. It's a great place to work.'
A challenge of having seasonal workers is ensuring everyone feels truly part of the organisation. Ridgeview ensures that all staff updates are filmed and available to rewatch, which ensures that all staff have access to communication channels and the ability to be involved in decision making.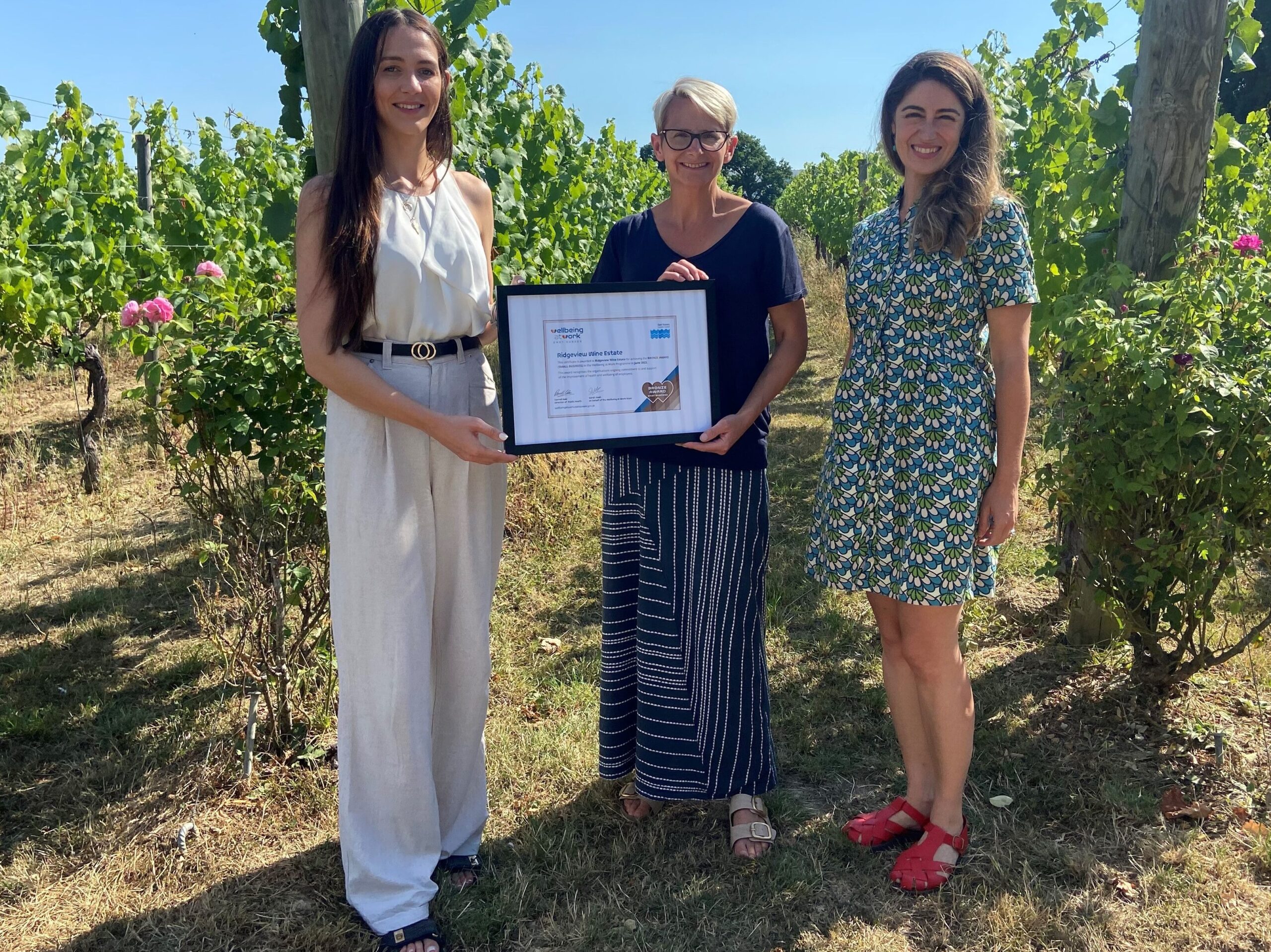 Commitment Award
Design Specific Ltd
Design Specific Ltd has achieved Commitment Award in a unique collaborative process. A Laughton-based manufacturer with just eight male employees, the business made the most of being a small workplace. A staff health and wellbeing survey was conducted, and the results were discussed collectively at the monthly staff meeting. Instead of choosing one action to be implemented by the business based on the survey results, the team decided to set each one an individual target to work towards depending on their individual health needs, which ranged from losing weight to cutting down alcohol intake and on the number of cigarettes smoked. This way they can all support and celebrate each other's successes.
To Bill Taylor, their CEO, the most challenging aspect of the process was to get started and find the time to do it, even though they knew that investing in wellbeing was important. But having the ongoing support of the Wellbeing at Work team and one of their staff members trained as a 'Workplace Wellbeing Champion' was helpful to keep the motivation going and to access ideas and information about the local support services available.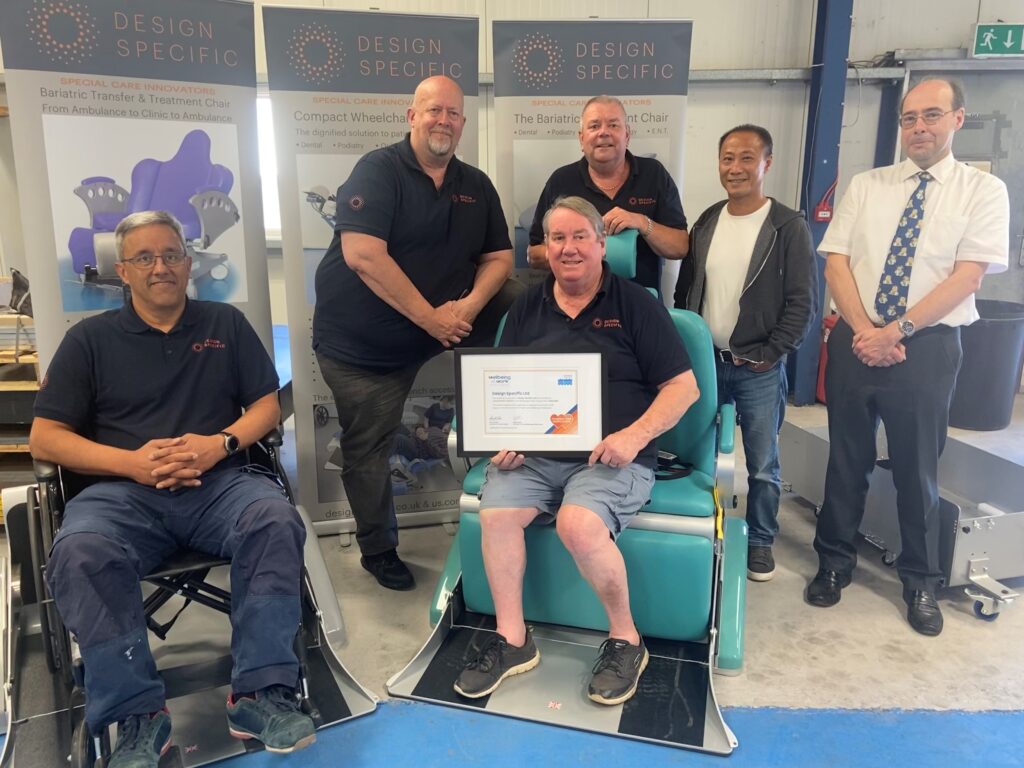 The Prideaux Group
The Prideaux Group are the first employer in East Sussex to be accredited with a Wellbeing at Work Commitment Award – an even more impressive achievement for a small group of care homes who have also been dealing with ongoing challenges caused by the covid-19 pandemic.
As part of their award application, an anonymous staff health and wellbeing survey was conducted. Operations Director, Denise Argent, and Registered manager, Ella Gallop, found that the survey was a useful and insightful activity to undertake as it helped them to understand what areas of health and wellbeing that staff would like further support with. After analysing the results, Ella and Denise found that a main concern for staff was sleep, which wasn't an area which had been highlighted previously. Off the back of this, they were able to share top tips for good sleep hygiene in staff meetings, as well as on their brand new wellbeing notice boards in the staff room.
The organisation is also arranging staff social activities such as bowling, and staff challenges such as a 'hanging basket competition', which are contributing to creating a positive, welcoming and open culture in the workplace.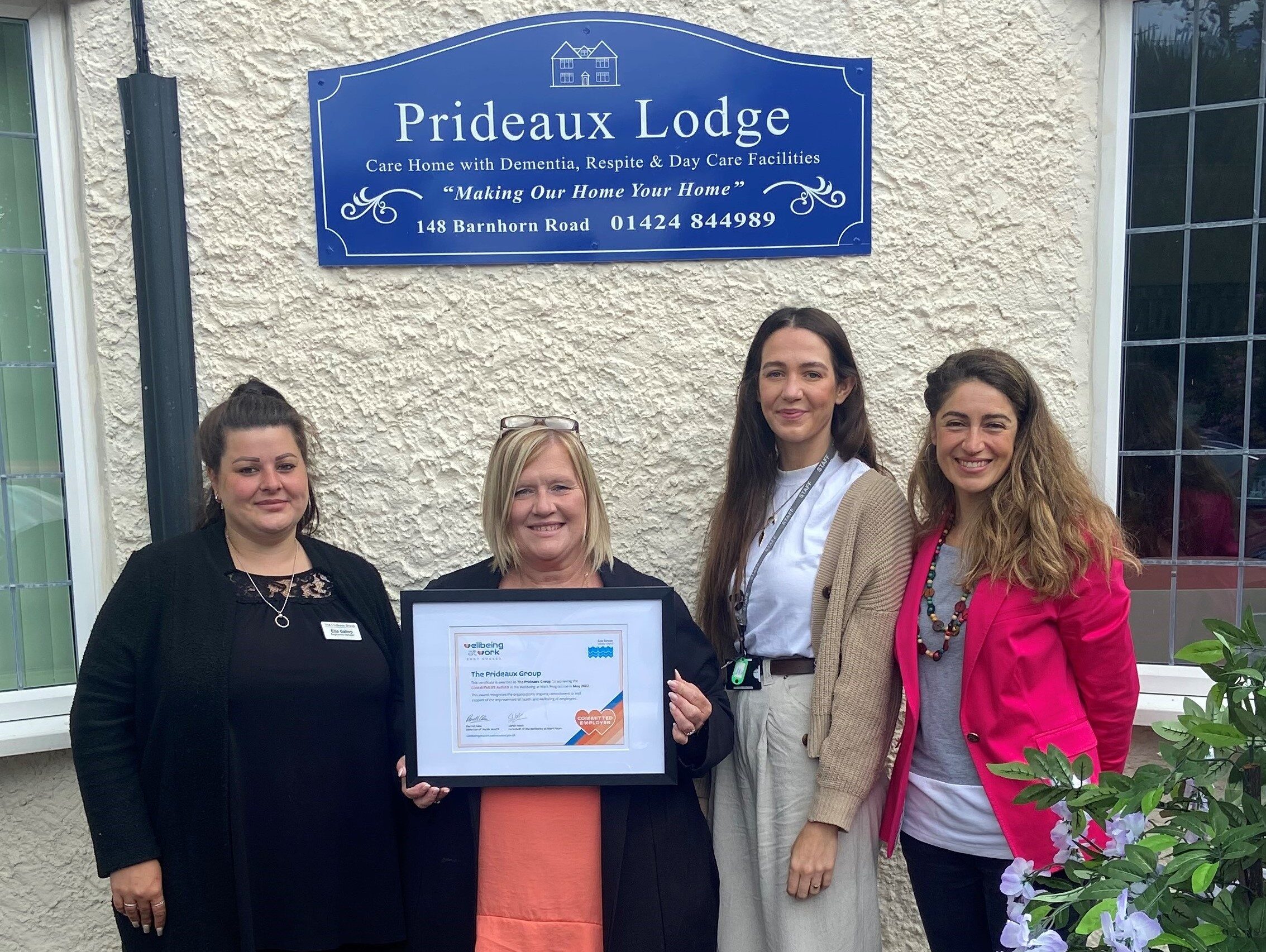 Media Coverage and Press Releases
The Carer Digital Issue #106, the publication for Nursing and Residential Care Homes (page 18)
East Sussex County Council, The Newsroom