Supporting Employees with Caring Responsibilities in the Workplace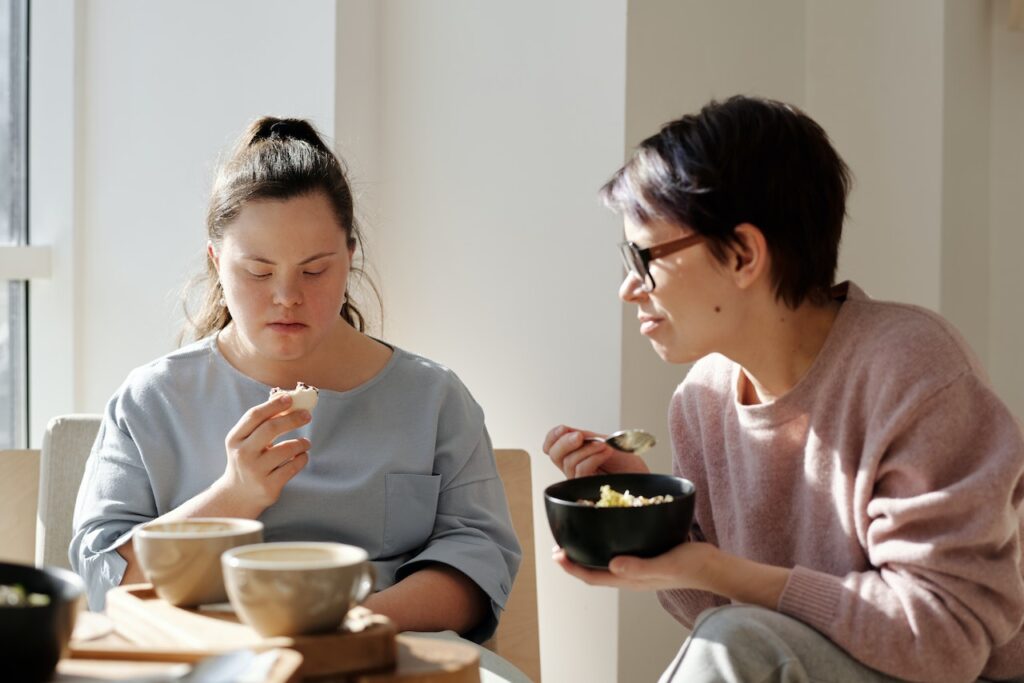 Blog written in partnership with Cally Emmerson at Care for the Carers East Sussex
There are over 5 million carers in the UK, with one in seven carers juggling work and care. As an employer, this means it's highly likely that one or more of your staff members are carers. That means they care for someone who couldn't manage without their help. This could be a friend, family member or neighbour who due to illness, disability, a mental health problem or an addiction could not cope without their support.
Supporting carers in your workplace can bring about great benefits to you as an employer, and will have a very positive impact on any staff who are carers.
Here we share some information that can help you to identify and support any members of staff who may be caring for someone – why you should care for carers, carers rights and your duties as an employer, how to become a Carer Friendly employer, and where support for carers can be found.
This Carers Week from 5th to 11th June 2023 is a good time to start thinking about what you can do.
Why care for carers you work with?
As people are often reluctant to discuss their personal situation, carers are often hidden in the workplace. Recognising and supporting carers with their responsibilities can have many benefits:
Reduced stress and better job performance.
Improved job satisfaction.
Improved commitment to work.
Potential decrease in staff turnover.
Carers' rights and your duties as an employer
The Care Act 2014 provides carers with certain rights and it is important the employers are aware of these where they relate to employment. Carers have a right by law to request flexible working from their employer and the right to time off in emergencies. Under the Equality Act 2010 carers have the right to protection from discrimination.
Flexible working policies should include the flexibility to change arrangements as caring responsibilities change. They also need to recognise the possibility of emergencies arising.
What can you do? Implement flexible working policies to ensure they are compliant with the current law, and allow as much flexibility as possible. Review your employment policies to ensure they are 'carer friendly' – for example, if you have a stress management policy, does it recognise the complex links between work related and home related stress?  Also organise training for managers in carer awareness. More on that below.
More about Carers Rights can be found on the Care for the Carers website. Further information about flexible working can be found on the ACAS website.
Becoming a Carer Friendly employer
Being a Carer Friendly employer means that you are aware of the reality of being an carer and the issues carers face. There are tangible things that employers can introduce, such as implementing carer-friendly policies and practices and having an ambassador who is the person that carers can go to in an organisation.
Carer friendly checklists – Our checklists will help you review what you currently do as a business or organisation and consider how you could make positive changes to become more carer friendly. Download the Carer Friendly Business Checklist
Carer Awareness Training  – As an employer you can attend one  of the Care for the Carer's free Carer Awareness Training for professionals and businesses in East Sussex, or alternatively you can arrange a bespoke training session for your organisation. Find out more here. The East Sussex Wellbeing at Work team will be running a free webinar on 5th June, 12pm-1pm, on how to support employees with caring responsibilities in the workplace. Book your place here.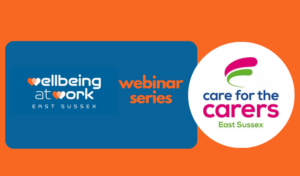 Employers for Carers membership
Employers for Carers membership is available free to employers in East Sussex with up to 250 staff. This national scheme, coordinated by Carers UK, will help to empower employers to support their staff who are also carers. Membership includes free training, networking events and resources to help managers support carers such as a template carers policy. To access this free membership, employers can create a new account at: efcdigital.org and use the code: EFC3722.
Where can carers go for support?
As you become aware of staff who are carers, let them know that Care for the Carers are here to support them. The charity can provide advice and information, and can refer onwards to other services who can support carers with particular needs.
Their Carer Support Workers are available Monday to Friday 10am to 5pm. Employees with caring responsibilities can refer themselves by calling 01323 738390, and someone will get back to them within five working days, or will help straightaway with urgent enquiries.
Your employees can also get in touch by email at info@cftc.org.uk. Email support can be easier for working carers who can quickly check and send emails during breaks but might not have time for a telephone conversation at work, or may be concerned about being overheard by colleagues. Our Support Workers can arrange a time to call back that is convenient to your employees.
As well as support and information, Care for the Carers provide free counselling, carers activities, and carers groups, both online and face to face. They run a range of evening and weekend groups and activities, which are often more convenient for working carers.  Details of the current groups can be found here.
The East Sussex Carers Card
Please also make staff aware that if they care for someone, they are entitled to a Carers Card. The free East Sussex Carers Card does three things:
Identifies the holder as a carer, and that someone depends on them, in an emergency
Gives them the option to connect to a back-up respite plan
Acts as a discount card, giving carers savings at businesses across East Sussex.
Thank you for taking the time to read this blog. Anything you can do to support employees with caring responsibilities in the workplace is a great step forwards for carers.
If you would like more information about what you can do to support carers in the workplace, please contact Care for the Carers at info@cftc.org.uk or the Wellbeing at Work team at healthy.workplace@eastsussex.gov.uk