How to Promote Wellbeing in the Workplace – a case study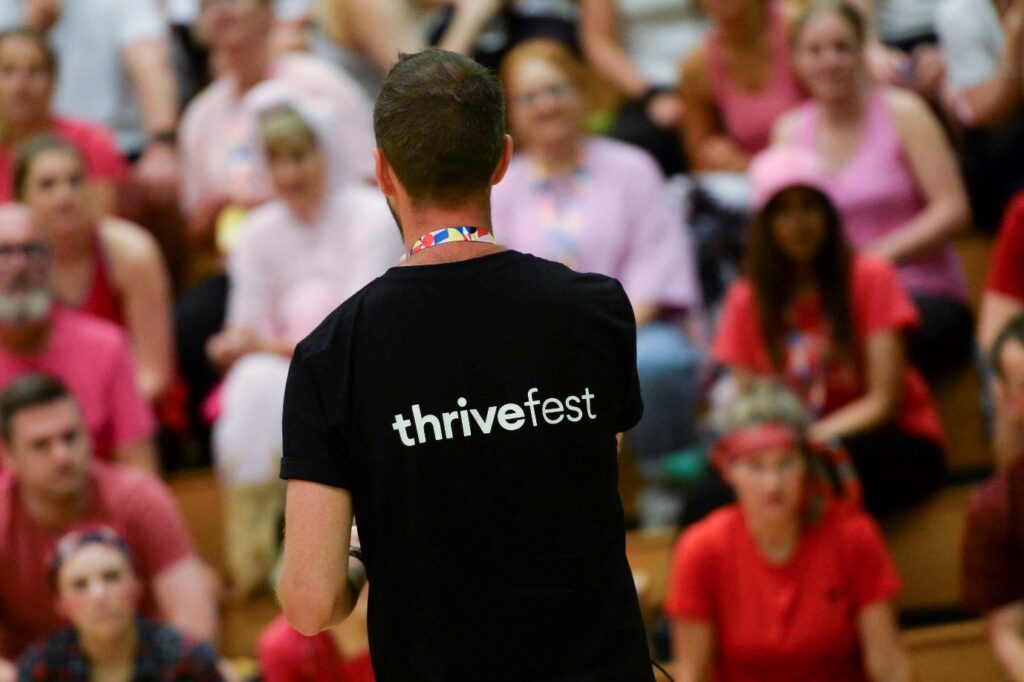 Blog by Martyn Reynolds, One You East Sussex 
The rise of employers' responsibility to support their employee's mental health and wellbeing at work has never been higher!
One You East Sussex (OYES) is a free holistic lifestyle service for residents of East Sussex, helping people to make simple changes that can lead to a longer, healthier, and happier life.  Our service helps residents to be smoke free, eat well, move more, drink less and lose weight and provide NHS health checks to those aged between 40-74.
Our parent company Thrive Tribe has a huge focus upon creating the right environment that promotes a positive lifestyle and wellbeing for our clients and more importantly our staff, with a key message of making our employees and the community happier and healthier. Thrive Tribe is very forward thinking in this mindset and believes a healthy workplace is a thriving workplace, which makes One You East Sussex a lead in supporting staff wellbeing. In this blog post, we would like to share some of our success top tips.
Most of us individually know, we should be keeping an eye on our diet and exercise regularly.  We know that smoking is bad for us and we shouldn't drink too much alcohol, but how many of us think about our mental wellbeing in our personal life?
Is this mental wellbeing process even thought about in the workplace?  Employers need to look after their staff health and wellbeing as they're the heart and soul of the business. At Thrive Tribe we believe that this is more important than ever. Each year, per employee, 6.5 days are lost to sickness absence in the UK.  This jumps to 7.2 days for an employee who smokes, then 8.2 days for employees who are physically inactive. Sick days cost businesses over £77.5 billion per year and much of that can be avoided by living a healthy lifestyle.
But how can you support your employees' health and wellbeing if you don't know what their needs are? How could you go about changing your work culture and mindset?
From our experience at One You East Sussex, think about the following:
Place an importance on how you support your workplace to become healthier and more productive by listening to the needs of your workforce – saving you time and energy. This can be done through an employee survey or staff forums.
Set some values that are important to your business, and make sure they support the culture you wish to embed and guide your work. The values that underpin One You East Sussex are: Be Big Hearted, Be the Change, Be Effective, Be Happy and Be Successful.
One You East Sussex gives each member of staff the chance to take part in a one-day activity that demonstrates one of the above core values. This places an emphasis on spending the day with colleagues, to build team spirit and camaraderie, making the employee feel happy and valued. "89% of workers at companies that support wellbeing efforts are more likely to recommend their company as a good place to work."
Think about setting up and creating some workplace challenges. During May staff from One You East Sussex took part in the 'Walk Every Day in May' challenge. The importance was placed on getting staff moving, away from their desks, and getting some fresh air, with improved feelings of emotional wellbeing.
Organise company away days/weekends, following the trend of bringing all staff together, to get to know and develop relationships. Create activities that are work-related but engaging, and make the employees feel appreciated and valued.
Company-wide events or activities set up opportunities to bond and get to know more employees in the business. They create a sense of belonging and unity, that helps bring staff together.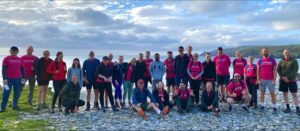 A companywide adventure challenge in Wales, including several members of the OYES team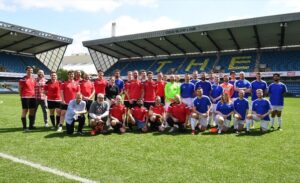 MAN v FAT at Millwall Football Club, which staff from OYES had the opportunity to take part
Why not try implementing a couple of these initiatives in your workplace? If you' like more information on the free health services run by One You East Sussex, then please visit www.oneyoueastsussex.org.uk.  If you'd like one of our engagement team staff to attend your promotional event, deliver NHS Health Checks to your staff or come along to one of your team meetings to discuss our service in more detail, please contact dan.ford@oneyoueastsussex.org.uk
Do you have some staff wellbeing initiatives success stories? Please share them with us at healthyworkplace@eastsussex.gov.uk