How to Encourage your Employees to Keep Active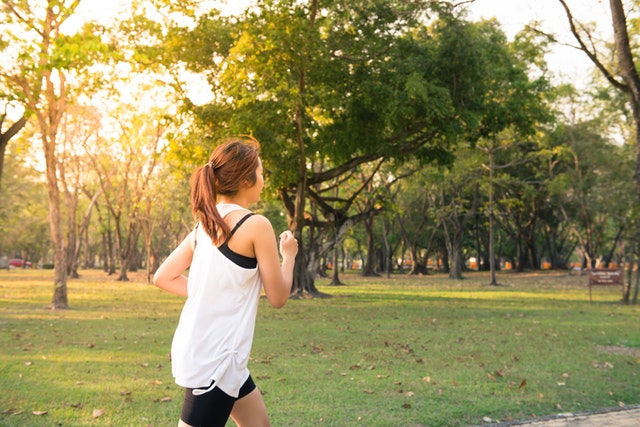 Many of us are finding harder to keep active under the current restrictions and whilst working from home. Many of us aren't taking part in our usual physical activity routines, exercise classes and sports club sessions. Finding the time to stay active can be a struggle and it can be tough to prioritise our wellbeing with so many things needing our attention. However, we all know physical activity boost mental health, reduce stress and anxiety, enhance immunity and aid productivity.
Employers play a vital role in supporting their employees' wellbeing. If you are looking for simple ways to get started quickly and have an immediate impact, Sport England has put together a very practical toolkit designed to help you support your employees and colleagues to stay active. It provides advice, tips and shareable resources so that you can enable your teams to build more movement into their working day. Sustrans has also compiled seven quick and easy tips to stay active without having to spend a lot of time that could be shared with your workforce.
Short on Time?
Any physical activity every day is better than none. But why a lot of us keep postponing it? You can share the NHS 10-minute workouts with your staff to encourage those who feel time is a barrier. This series of workouts are equipment-free and short enough for your employees to easily fit them into their busy daily schedules. There are 6 workouts, 1 for every day of the week if you include a rest day, each working on a different area of your fitness. Perfect to help your staff improve their general health and tone different muscle groups.
Walk and Explore East Sussex
Walking is a free and simple way to be more active. Experts recommend a brisk daily 20-minute walk to reduce the risk of a number of preventable health conditions, including certain types of cancer, depression, heart disease and diabetes. You can promote the benefits of walking to your workforce, and also share with them some nice walks available in your local area or in East Sussex. On the National Trust and the East Sussex County Council websites you can find nice local walks to do and enjoy nature as you go. The walks are divided by length and have a downloadable map. 1-2-3 Walks East Sussex Facebook page also offers more than 50 maps for short self-led walks around East Sussex green spaces, particularly accessible for people who are not already regular walkers. The routes are one, two or three miles, all walked and checked, risk assessed and measured. All maps come with a set of photos to give you an idea of what to expect. Encourage your staff not only to exercise more but also to connect with nature to strengthen their mental health.
Stay Active Whilst Working from Home
If a large proportion of your workforce is working from home, you may want to share with them this guide with Active Hastings's 8 top tips to stay active at home, which includes some useful websites for workout routines and activity inspirations. And if your employees would like to include their family in their daily activities, Active Sussex has shared some great ways that they can keep moving while at home.
Three Things Can Make the Difference
Whatever way you choose to promote physical activity in your workplace, three simple things can make a difference:
1. Let your employees know they have permission and support to be active in their working day
2. Offer flexible working hours whenever possible for your staff to exercise during the day, especially during Covid restrictions and whilst working from home
3. Share those top tips, practical advice, ideas and resources with your employees to encourage them to keep moving.
We would love to hear about what you are doing to stay active in your organisation! You can let us know at healthy.workplace@eastsussex.gov.uk