Helping your employees to travel actively in East Sussex with Active Cycling Projects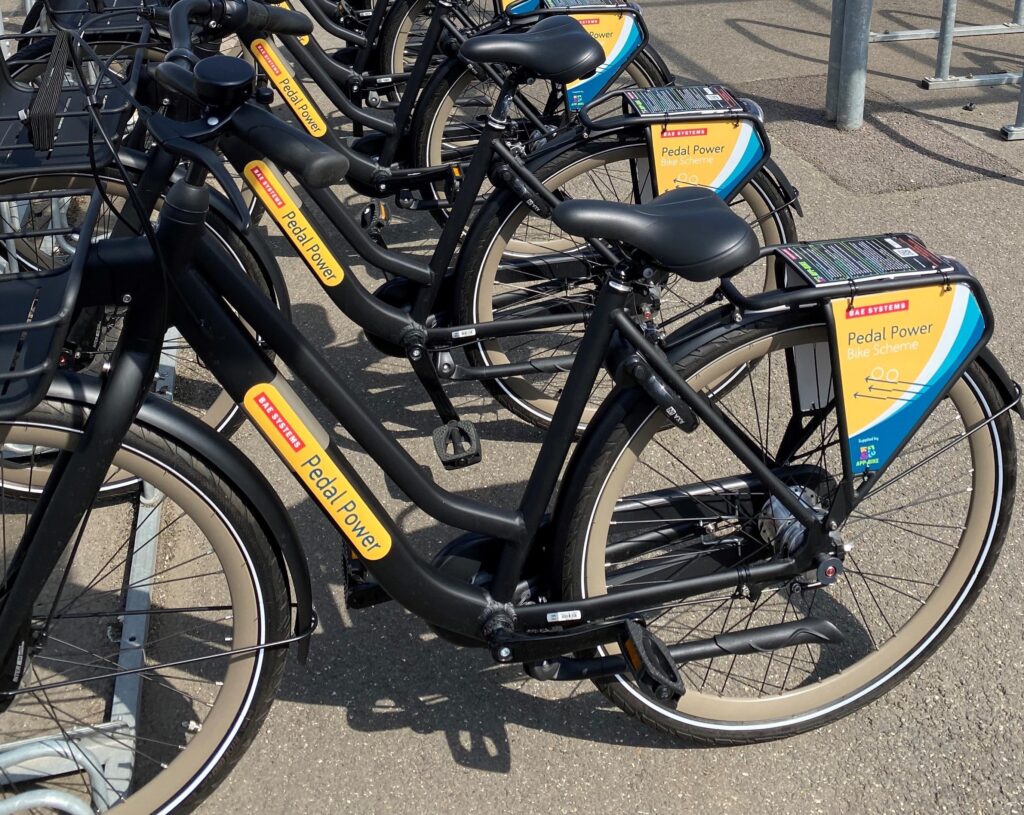 Your Active Journey, East Sussex County Council's active travel programme, has teamed up with Active Cycling Projects to help workplaces in East Sussex to set up a pool of loan cycles for staff, to help them make the switch to an active commute.
What is Active Cycling Projects pool cycle scheme?
Active Cycling Projects is an initiative that aims to support people with access to employment, education and training by providing low-cost cycle rental, and in turn helping to improve participants' health and wellbeing.
The fully-managed and supported self-serve cycle scheme provides a pool of rental cycles for workplaces and employees at a subsidised rate.
The cycles are available to rent for between one and six months at a time, and Active Cycling Projects provide cycle maintenance, a user app, support and insurance for the duration of the scheme.
Induction and awareness sessions can also be arranged, as well as led rides and support with walking and cycling charity Sustrans.
Why choose a cycle loan scheme for your workplace?
Through the scheme, people interested in an active commute can try before they buy. While there are savings to be made in comparison to running a vehicle, the cost of purchasing cycles, in particular e-bikes, can be prohibitive. With the rising cost of living, researching this purchase beforehand can be a big help.
Whilst taking part in the scheme, participants can:
Try out cycling their own commute, exploring the routes available to them
Learn about cycle maintenance
Suss out the practicalities, like locking up their cycle at work and the best way to carry what they need for the day
Experience the many benefits of choosing an active commute
John, a sustainability lead for an organisation that took part in the scheme said: "Having a workplace pool bike scheme was well received by employees who were able to try out cycling and e-bikes for their commute, as well as for leisure during lunchtimes and after work. I know of several people who have since purchased their own e-bike and now commute to work by bike."
Boosting employees' health and wellbeing
Choosing to cycle the work commute, as well as other active modes of travel, means fitting daily exercise into a busy schedule.
There are also clear links between cycle commuting and happiness. The time spent outdoors exercising combined with experiencing and interacting with the local neighbourhood, means employees are likely to be healthier, happier and more productive throughout the day.
There are financial savings to be made for individuals who switch from motorised transport to this more sustainable alternative too.
Lesley, who works for a local council and tried an e-bike as part of the programme, said: "I had always wanted to travel more sustainably and to be given the chance to try an e-bike was fantastic. I couldn't do it on a normal bike, but an e-bike made it a reality. I have since bought my own and feel healthier, fitter and less stressed at the start and end of each day."
Helping your business to thrive
Providing the opportunity to travel actively to work brings benefits to businesses too.
Pool cycle schemes are a very visual and effective way for workplaces to demonstrate their commitment to sustainable and active travel. They help to encourage employees to think and act towards making healthier travel choices and consider their impact on the environment.
Making the workplace accessible by cost-efficient and environmentally friendly modes of travel, also means potentially reaching a wider or completely new pool of future employees during recruitment too.
Protecting the environment around you
Introducing the initiative can boost the number of people choosing a sustainable mode of travel at key commuter times. This will help to relieve local congestion, and in turn reduce carbon emissions and improve local air quality.
Time spent outside experiencing nature on a daily active commute will also encourage people to consider other ways we can help to protect and support the local environment for years to come.
One workplace who participated in the scheme commented, "It is an excellent, well-managed scheme, using quality bikes. The loan service is an opportunity to try an e-bikes at a very reasonable cost before buying."
To find out more about the e-bike loan scheme and to register your workplace, visit www.eastsussexpedalpower.com
Your Active Journey, East Sussex County Council's active travel programme, supports employers and employees to choose active travel. If you would like to discuss support available, please contact helen.kellar@sustrans.org.uk