Covid restrictions lifted, and now?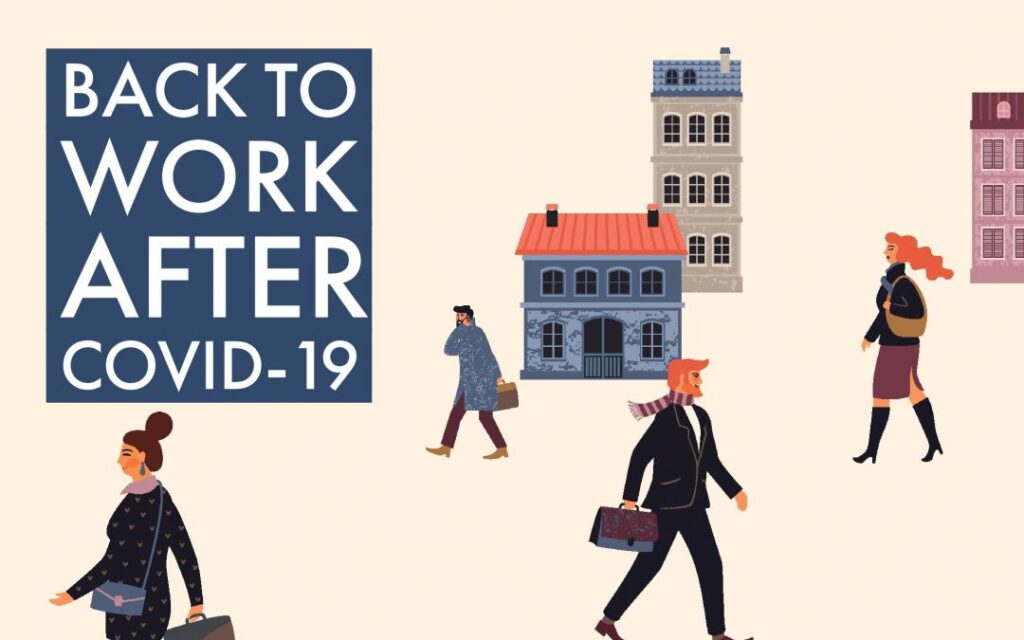 On 19th July almost all of the Covid restrictions were lifted in England. But what does this mean for employers?
The Government has published updated guidance on working safely, with three key elements: 1. working from home where possible is no longer mandatory; 2. social distancing is disapplied; and 3. risk assessments are required. Only a few restrictions remain in place, including the need to self-isolate if someone tests positive for Covid and the need to self-isolate for those in close contact with someone who tests positive until 16 August.
Although the restrictions have been lifted, employers still have a legal duty to manage and mitigate risks to those affected by their businesses. Employers who choose to implement a return to the workplace are recommended to do it gradually, in consultation with staff and trade unions. Employees that can work from home are expected to do so over the summer.
The Government updated guidance outlines six priority actions for employers:
Health & safety risk assessments
Provide adequate ventilation
Increase cleaning
Ensure self-isolating staff do not attend the workplace
Facilitate people 'checking in' at venues
Communicate safety measures to staff and visitors
The guidance also brings some practical suggestions for employers to make their workplace safer, such as: 1. reducing the number of people each person has contact with by using 'fixed teams' or 'partnering', so each person works with only a few others; 2. using screens or barriers to separate people from each other; 3. using back-to-back or side-to-side working, instead of face-to-face; and 4. assigning workstations to an individual or if desk sharing is necessary implementing cleaning between each user.
Considering those top priority for employers, the Health and Safety Executive (HSE) has produced guidance on keeping workplaces safe.
For risk assessments templates and real examples, and what to do if an employee has tested positive, take a look at this Returning to the workplace after the COVID lockdown toolkit published by the Society of Occupational Medicine (SOM).
The Chartered Institute of Personnel and Development (CIPD) also put together a practical guide to help you plan your organisation's gradual return to the workplace, where they recommend that three key questions are considered before bringing employees back: 1. Do people feel sufficiently safe? 2. Will it enhance performance? 3. Are you listening to your people?
This is an ideal time for employers to think more creatively about effective ways of working, and harness more flexible, hybrid and remote working practices where possible to meet individuals' changing needs. Managers and team leaders play a vital role in this process as they usually are the main point of contact for staff.
Communication is key. Keeping employees informed of the business plans and strategy gives them some degree of security but also makes them feel valued and supported. In addition to consultation with staff at a company level, it's also important that managers and team leaders understand the specific concerns of their individual team members so they can best support their unique wellbeing needs and future ways of working.
You can encourage and support your managers and team leaders to have a one-to-one return meeting with every employee with focus on health, safety and wellbeing, where they can discuss any adjustments and ongoing support to facilitate an effective return to the workplace.
As well as following the latest Government guidance, it's vital that the physical, emotional and mental wellbeing of the workforce remains a priority. It's very likely that your employees will be going through lots of different emotions and challenges as they return to the workplace, so employee wellbeing needs to be kept at the forefront of any plans.
If you have any tips, ideas or thoughts on working safely, please share them with us at healthy.workplace@eastsussex.gov.uk