Cancer Screening Saves Lives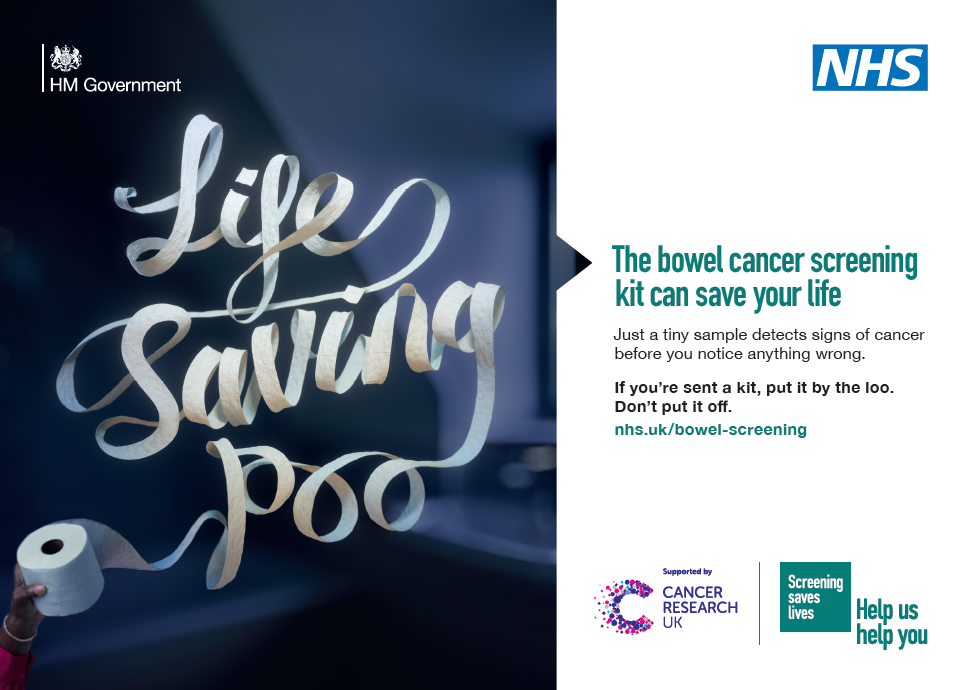 Every year, nearly 130,000 people of working age are diagnosed with cancer in the UK. Let's face it, most people know someone who has been affected by cancer or have sadly experienced cancer themselves. 1 in 2 people will be diagnosed with cancer in their lifetime. While survival rates have doubled since the 1970's, sadly Cancer is one of the most common causes of early death in East Sussex and the UK.
Scientists estimate that around 4 in 10 cancer cases could be prevented, which is around 155,000 cases each year in the UK. The good news is people can reduce their risk of developing some cancers through a range of lifestyle changes, such as quitting smoking, healthy eating, being physically active, maintaining a healthy weight and drinking alcohol sensibly. All of which can be supported in the workplace through wellbeing programmes.
Cancer Screening
The chances of surviving cancer significantly increase if it is detected early. If an early diagnosis is made, the cancer is less developed and less likely to have spread to other parts of the body, and therefore more treatable.
Screening saves lives by finding cancers at an early stage, or even preventing them. Cancer screening involves testing people who appear healthy with no symptoms, for signs of the disease. Screening is not the same as the tests a person may have when they have symptoms, when doctors are diagnosing or treating cancer.
There are 3 NHS cancer screening programmes in the UK
Breast screening – is offered to people with breast tissue every 3 years aged between 50 and 70.It saves about 1,300 lives from breast cancer each year in the UK. For more info on breast screening – Breast screening (mammogram) – NHS (www.nhs.uk)
Cervical screening – is offered to people with a cervix aged between 25 to 64. It saves about 5,000 lives from cervical cancer each year in the UK. For more info – Cervical Screening Cervical screening – NHS (www.nhs.uk)
Bowel screening – is offered to people between the ages of 56 to 74 in East Sussex. This will be lowered to start from age 50 by 2025. It reduces the risk of dying from bowel cancer by at least 25%. It saves around 2,400 lives per year in the UK. For more info on bowel screening, visit – Bowel cancer screening – NHS (www.nhs.uk)
Yet thousands of people each year are not taking up their free NHS screening when offered in East Sussex, missing their opportunity to prevent or detect cancer at an earlier stage.
What can employers do?
Everyone knows it makes good business sense for employers to support their workforce to stay well. As cancer will affect 1 in 2 people in their lifetime, it is likely cancer will affect all workplaces and workforces in the coming years. Raising awareness of screening and encouraging employees to take up their cancer screening offer when they are invited, could help them either prevent or earlier detect three of the most common cancers in the UK (bowel, breast and cervical cancer). This could involve being flexible to allow employee's time to attend their screening appointments, and promoting screening in your workplace.
You can use our Cancer Resources Toolkit for employers available to download on our website, to see a whole range of resources such as posters, videos and social media posts to help you promote and encourage cancer screening in your workplace. North East London Cancer Alliance have also produced some good cancer screening animations, available in a range of languages. North East London Cancer Alliance – YouTube
If you have any questions on cancer screening and how you can promote it in your workplace, please email us at healthy.workplace@eastsussex.gov.uk